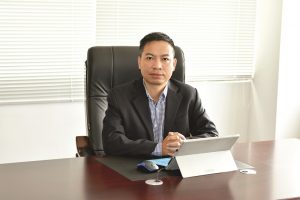 Fitek Vietnam Joint Stock Company is a professional supplier in the precision mechanical support industry for sheet metal and bar metal processing. With the combination of experienced engineers and application of high technology production system, we offer customers a wide range of products and services in various fields such as: machinery, electronics, construction, medical industry, food industry.
Closed production process:
Ideas – Design – Fabrication – Painting – Finishing.
Our engineers are always ready to help you develop new products. With our prolific expertise, we have discovered every possible opportunity from the first stage of the production process to create the best products for you.
Technology equipment:
Machinery and equipment of Fitek Vietnam Joint Stock Company is equipped with modern and imported famous brands from Japan such as: CNC sheet processing machine Amada PEGA 357, AIDA punching machine, Amada bending machine , Mori Seiki CNC Lathe, Okuma CNC Machining Center, Panasonic Welding Machine, Mitutoyo …
Quality:
Services, Price:
We are available in a wide range of products ranging from trial production to mass production, accepting single orders.
Advantageous location is located in Yen Phong Industrial Park – Bac Ninh industrial center of North Vietnam – where the location has very convenient transportation for service. This place also has stable human resources with high skill and suitable labor cost to create quality products with competitive cost.